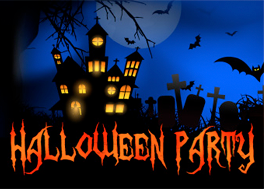 Scary Surprise for your Lady!

Use your chance to trick-or-treat your Special Lady at our website to remind you are thinking about her on Halloween night!

This holiday has become an international popular celebration, so, a bright Halloween Balloon, a teacup or a large box of sweets will add up to the wide range of emotions you can deliver your Girlfriend on this unique night!