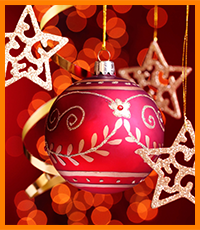 Dear Friends!
Merry Christmas and Happy New year! Wishing you happiness, peace and prosperity for the festive season and every day of the New year!
We are preparing for Christmas and the New Year in full swing, and you?
Have you already figured out how to congratulate your girlfriend online?
Though there is a distance in kilometers between you and her now, your gift and care of her will reduce them to 0!
So welcome to our winter delivery list:
Stuffed toy - a symbol of the year (ox)
Mug + Coffee + Box of sweets
Pillow with Christmas theme
Christmas themed blanket
Just click on the "Send Flower" button at your beloved Russian girl's profile! Give her more joy from communicating with you these days .. but do not forget to do this in others! You might also like to add a beautiful reusable fabric face mask to your order.
Accept our best wishes on Christmas and the New Year!! Believe in yourself, love with all your soul, so that every new day begins with a smile!